Kirby Bankroft Cadworth III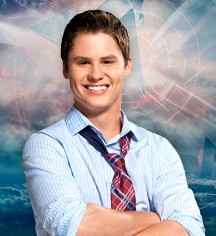 Species:
Human
First Appearance:
Potrayed by:
Matt Shively
Likes:
Cadence (possibly)
Felix
Inventing
Dislikes:
Morgan (formerly)
Family:
Unnamed father Unnamed mother
Other Relationships:
Morgan Gray (crush)
Cadence Nash (possible crush)

Kirby Bankroft Cadworth III is the replacement of Felix Garcia for the second season. Kirby transferred to the Lakewood Troop from Oklahoma, where he was apart of the Tulsa Troop. He is from a very rich family including his father who is extremely rich.
Kirby is brought into the Lakewood Troop in the episode It's All in the Game as a replacement for Felix Garcia. He was previously a part of the Tulsa Troop in Oklahoma. His father is extremely rich. Kirby is a bit goofy, but that does not mean he is stupid. He runs for Green Czar in Road Trip but gives up the job to Mazie because he felt bad about buying their votes, showing he is caring and conscious.
Relationships
Edit
Kirby and Mr Stockley get along well, but they are not seen interacting that much.
Jake and Kirby have some common interests, for example Videogames. They work well togethrer in The Troop. (See: Jake and Kirby)
Hayley was a bit doubtful at first about Kirby's capabilities, but they are friends and work well together as they went to prom together just as friends as hayley told candace. (See: Kirby and Hayley)
Kirby and Cadence didn't interact much to start with, although Cadence didn't like it when Kirby put his arm around her in Mirrors. In the episode Road Trip, they work together to help Kirby win the election for Green Czar. Kirby said he wanted to make friends, and that he had, with one person in particular; Cadence. She agrees they are friends. In Ice Hassles Cadence hugs Kirby when they free her, Kirby and Cadence hug 3 times goodbye, Kirby tries a fourth hug but gets pushed away by Cadence (See: Kirby and Cadence)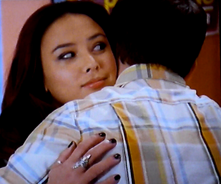 Click click here.